Embroidery & Apparel
Navrat's Office Products specializes in dressing you for success with our embroidery & apparel, and screen printing services. We carry a large selection of clothing, hats and accessories in our Emporia retail location and if we don't have exactly what you're looking for, we're happy to order direct to meet you and your employee's style, color and size needs. Navrat's extends our case pricing on to you, resulting in our best pricing extended to you on every order, every day.
Customization of embroidery and apparel is our specialty and our in-house embroidery shop can assist you in making your business logo wearable for you, your employees and your customers. We use top quality thread and materials, and highly efficient machines to produce a logo that meets your standard of quality, all done right here in Emporia, Kansas. Navrat's offers domestic digitizing services to convert your logo into stitches providing you with a high quality, American-made product. If you need help creating a logo for your business, our in-house graphic artist can help you by designing exactly what you need to promote your business. Ask us about our custom screen printing services too! We provide fully customized screen printing services for your promotional events, business apparel, customer giveaways and more.
Need help managing you and your employees' clothing needs? Let us create a custom embroidery & apparel website built just for you. We have lots of options to help you get your employees' dressed for success. Check out Navrat's own custom websites below to start shopping today and see what a custom clothing website could do for you and your business. See some examples here.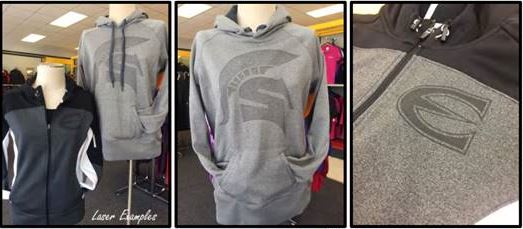 Visit our online local team stores:
See our entire apparel collection by clicking the brands below: