Workspace Design Consulting
Space & Needs Analysis
At Navrat's, we work hand-in-hand with you to develop the ideal workspace design.  We start with a free, no obligation site visit where we take measurements, assess the area and meet with you and your employees to understand the needed workflow.  As a team, we strive towards the most efficient workspace design that provides maximum productivity and employee satisfaction while still staying within the budget.
Our in-house furniture specialist then takes all the information and develops a plan using CAD software.  This allows you to have a visual schematic of your workspace design.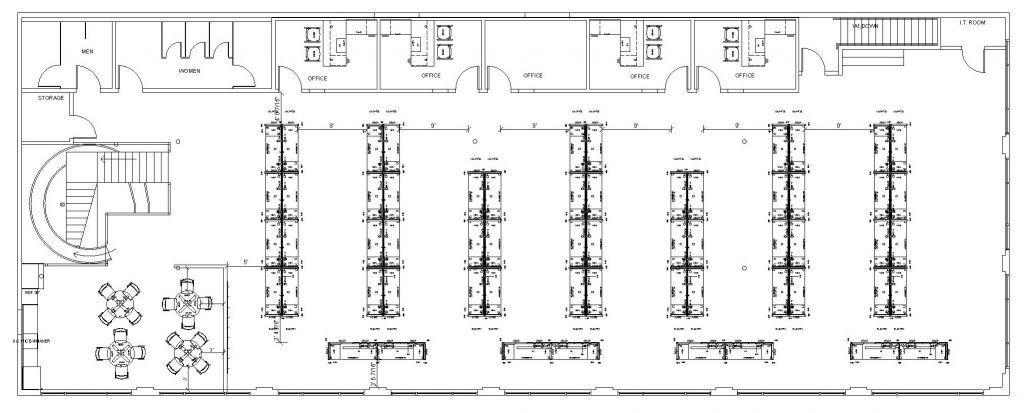 Once that is approved, we move into design.
Once the workspace planning schematics are approved, we move into our design services.  This is the fun part!  We provide one-on-one service for our design process as well.  You will meet with your sales representative or our in-house furniture specialist to look at colors and fabrics to create a cohesive, enjoyable work environment.  We strive to help you make your workspace efficient but also inspiring.  We assist in matching new pieces with existing ones to provide a seamless look to your office.  Once these are approved, we move into the planning the completion stage.
Delivery, Installation and Removal
Navrat's works closely with you to plan the execution of your new workspace.   We work lockstep with our manufacturers to make sure every piece is ordered correctly and we schedule delivery and installation in conjunction with your work schedule and needs.  Our experienced furniture installation crew puts together as many pieces in advance so we can work efficiently and quickly to minimize workplace distractions.  Our policy on installation is:  clean out your desk, we'll do the rest.  We move what you don't need out, bring the new in and get it installed quickly and efficiently.  Once everything is in place, we clean-up all the packaging and haul away all the old furniture at no charge to you.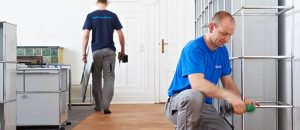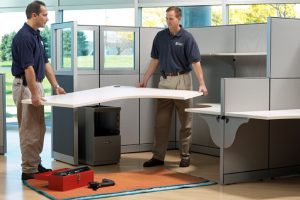 Once installation is complete and the project is final, that doesn't mean Navrat's is done.  We will follow-up with you to see how the furniture is working for you.  If additional changes are needed after the plan is complete, we are there for you.  We know that adjustments need made sometimes and we are happy to have one of our installers return to reconfigure your furniture and to make improvements.  Our goal is for you to have the best workspace available.